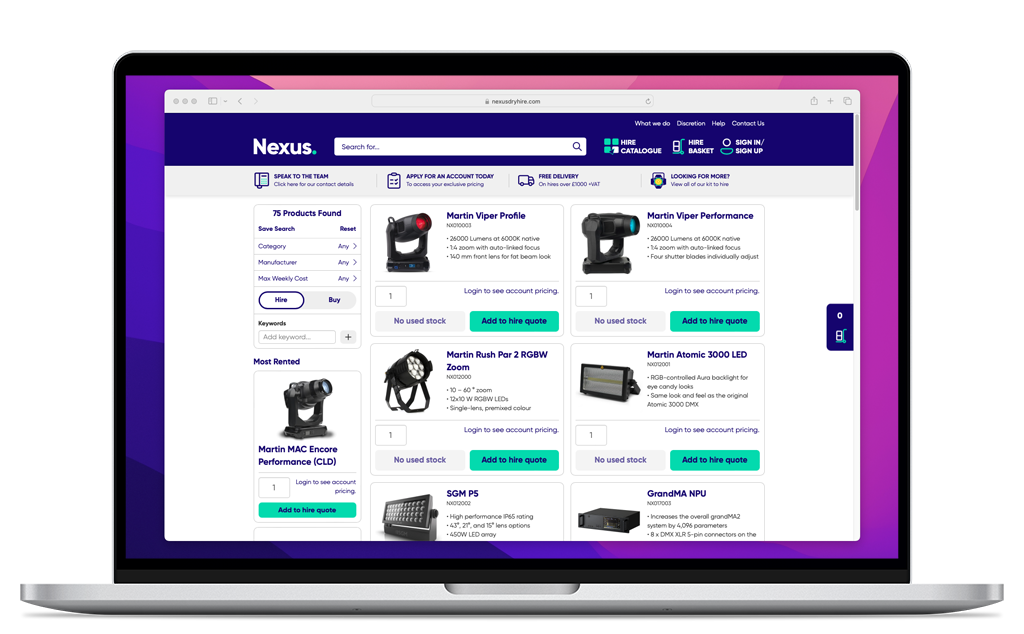 Dry hire made simple
We believe that dry hire should be a simple business. So everything we do is designed to make it that way. Start your Nexus journey now.
Get a Nexus account
Free Delivery
On hires over £1000 +VAT
We stay in the background
.
Supporting you is what we do
.
Supporting you is what we do
Providing you with instant access to a vast bank of rental equipment that will instantly upscale the capabilities of your team.
Find out more
Whatever you need, we're on it
When you have gaps in your hire stock you call us. We check it, pack it, dispatch it and track it. The show goes on. Job done.
Find out more
Let's start. As with all things
Nexus, it couldn't be easier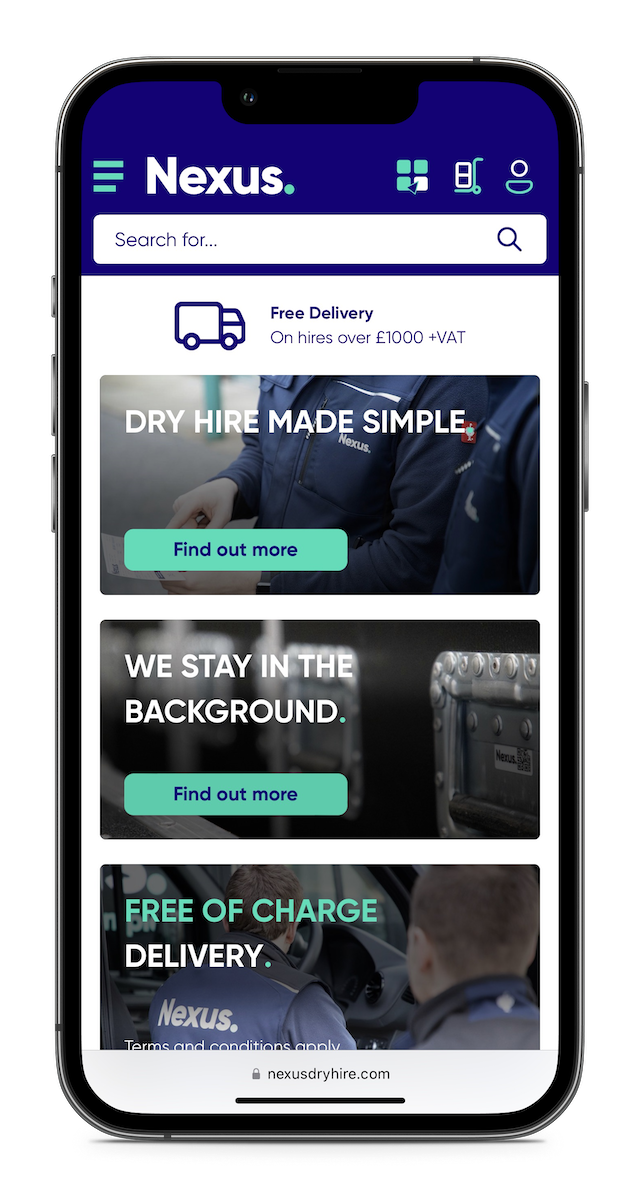 Click login
Where every great experience starts

Tell us about your business
Like what you do and any contact details

Verify your ID via email
So we know you are who you say you are

Wait for the go ahead
Normally the same working day

You're good to go!
We'll simplify everything in your world and send you some Nexus swag in a couple of days

Get Started
We're well known for staying in the background
Because we never handle our own projects, we're happy to be the hidden partner you can call on any time, ready to bridge any gaps and to meet your most mental rental deadline.
Find out more
Have a question? we can help
Hire Enquiry
Your basket is currently empty.