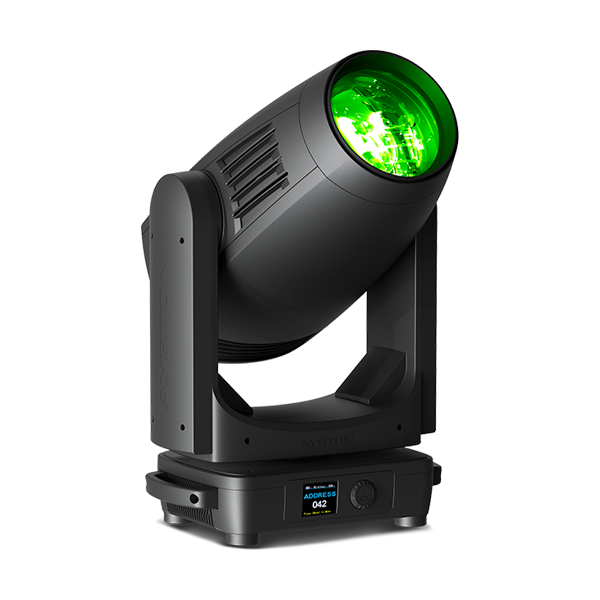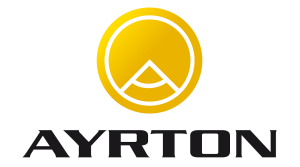 Ayrton Eurus S
AYRTON has developed a new high-efficiency power supply in an entirely new die-cast aluminium base that takes up 33% less volume than in other luminaires of the same category. A lighter internal structure and all-new miniaturised stepper motors add to the final result. This new luminaire boasts optics specifically developed for applications requiring perfect image reproduction and significantly reduced distortion caused by the shutter blades in wide zoom. Fitted with a 170 mm frontal lens, the proprietary optical system uses 13 lenses, producing an 11:1 zoom ratio and a zoom range of 4.5° to 50°.
In addition, the colour section contains two additional filters for optimising the colour rendering index and TM30 readings. The framing section allows accurate positioning of each shutter blade on a 100% surface area in all positions, so that the user can frame any object regardless of the luminaire's position. The image section includes 18 interchangeable HD glass gobos on two wheels: one rotating wheel with seven positions and one fixed wheel with eleven positions. The effects section includes one continuous dynamic effect-wheel, 15-blade iris diaphragm, two frost filters (one for light and one for heavy diffusion), two combinable rotating prisms (one circular with 5 facets and one linear with 4 facets). EURUS has a highly efficient phase-change liquid cooling system using a heat pipe that includes a particularly effective ultra-silent ventilation mode, designed for stage and studio applications.
View all: Ayrton products
| | |
| --- | --- |
| Product Code | 011047 |
| Dimensions | 445 × 743 × 273 mm |
| Item Weight | 32.9 kg |
| Shipping Weight | 0 kg |
Name
No documents available.
Similar hire stock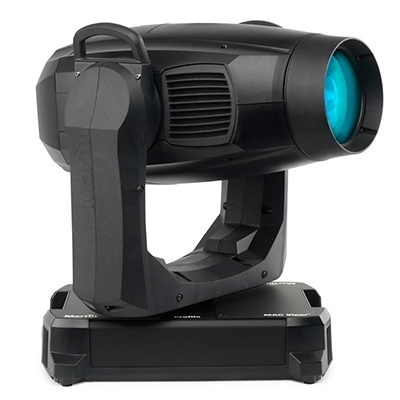 ---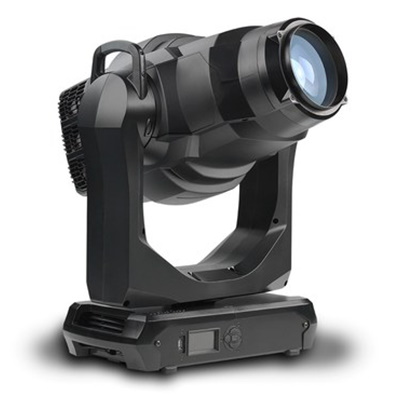 ---
More from this manufacturer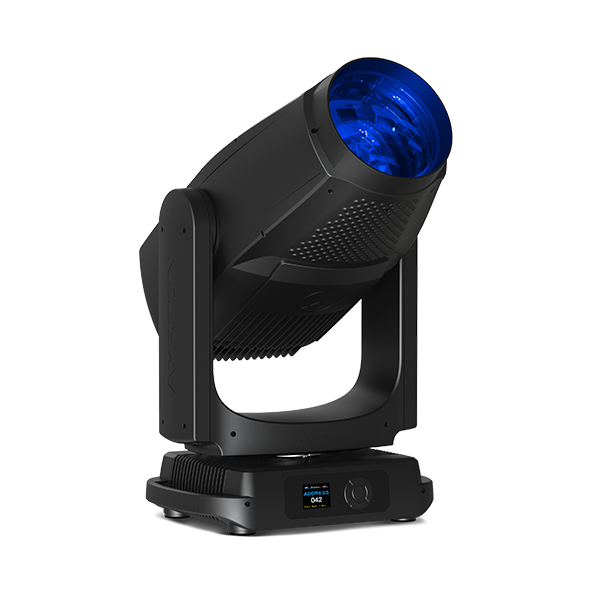 ---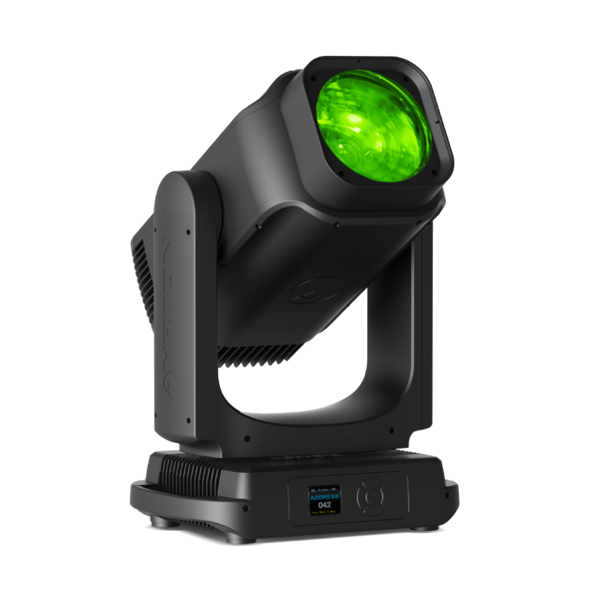 ---
Most Rented
New kit in the shop
Want some help?
We have a dedicated support section on our site to help you make all the right decisions and to help you avoid making the wrong ones!
Learn more
Hire Enquiry
Your basket is currently empty.