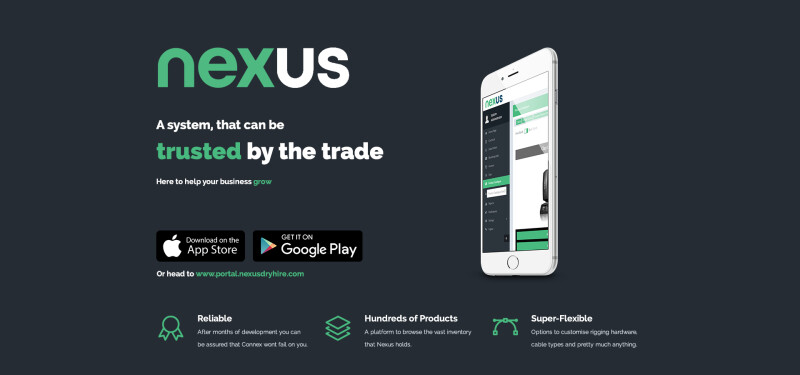 After months of development Nexus are very excited to announce the launch of our new online Connex Portal service.
Using the platform, Nexus customers are now able to register for the service, giving them full view of their account including access to live and historic quotes, hire contracts and invoices. Users will also be able to view all of Nexus' inventory and generate instant quotes using this facility, giving them quick access to stock and prices.
The system allows for great customisation – customers can select the equipment they want to rent with a single click and send a request that will be automatically processed by the Nexus back office system.
The software has been designed to streamline how customers request equipment however, through the platform Nexus is also able to show the event industry the scale and diverse equipment range it has to offer.
Tom Agar, Managing Director at Nexus, said:
"This is an exciting development for Nexus and a tool which will allow us to improve our service and accessibility to customers. We are committed to providing an efficient service and constantly striving to advance ourselves to meet customer needs."
Connex is designed only for our registered customers; lighting rental and production companies can now send new user requests via the 'Connex Portal' button at www.nexusdryhire.com. After verification, they will be given access to all functions and trade prices at the website. If you would like more information, or to arrange a visit from the team to see the portal in use, please contact the office on 01625 400 300 or email [email protected].