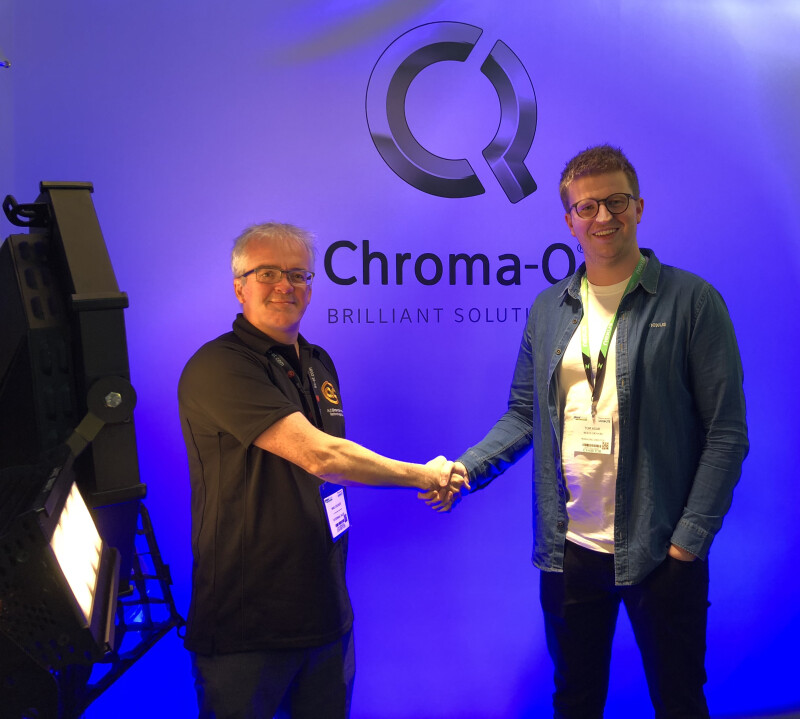 Lighting and rigging specialist, Nexus Dry Hire has added thirty of Chroma-Q®'s flagship Color Force II™ 72 LED fixture to its stockholding – providing clients with an award-winning cyc, wash & effects lighting solution for their entertainment and corporate events.
Nexus' Managing Director, Tom Agar comments: "At Nexus we are always looking for leading technologies which we believe will become the next industry standard and product of choice amongst our production and rental clients. After studying the market, we chose Color Force II as it is exactly the right product for our requirements. It's a very high quality light source, covers multiple applications and is well made, so we believe it has great rental potential amongst our client base."
The purchase of thirty Color Force II 72 1.8m battens was facilitated by Mike Docksey at Chroma-Q UK dealer, A.C. Entertainment Technologies.
Tom added: "I can't fault Mike and A.C.'s support with getting the deal through, which happened really quickly to meet our customers' requirements. We look forward to building on what is already a fantastic relationship with A.C. through further Chroma-Q purchases, as well as other leading brands within their portfolio."
After being shipped straight out to Japan for a client, the Color Force II 72 fixtures are now back in stock at Nexus' UK warehouse, ready for hire.
To see our entire stock range head to our portal from the home page. If you have any requirements, please get in touch via the office 01625 400300 or email [email protected].